WE HAVE WEEKLY SPECIALS
All of our products are U.S. inspected and passed by the Department of Agriculture.

Our Black Angus cattle are raised in fresh mountain air, primarily on grass. We finish our steers with grain to ensure adequate marbling for enhanced taste. Our beef is antibiotic and hormone-free.

Our partner farms bring us the finest pork products perfect for your savory entrees, including bacon, country ham, and sausage. We take pride in the freshness and quality of the pork we carry.

Delight in truly farm-fresh eggs from the Groves Farm Market hens, raised and cared for by our young granddaughter!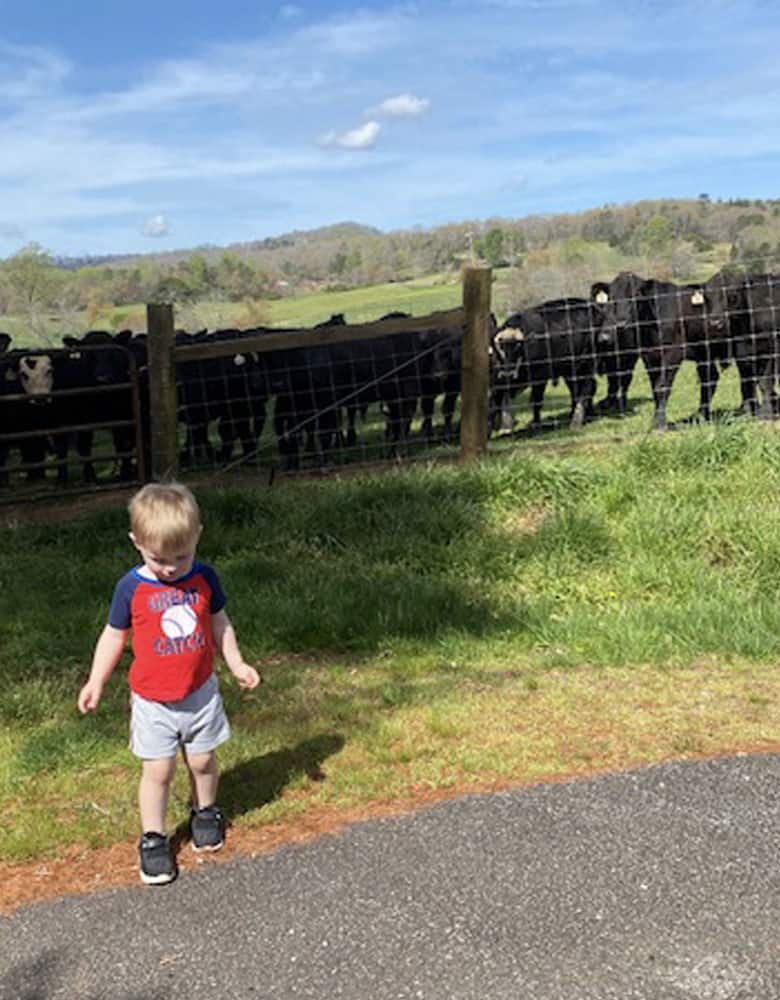 HISTORY, HERITAGE, AND STEWARDSHIP PROVIDING MEATS AND PRODUCE FOR YOUR DINNER TABLE
The Groves Farm is a landmark in Clay County, North Carolina history. Keith and Karen (Godfrey) Holcomb are only the second owners of the farmland. Just outside of Hayesville, the Groves Farm has raised a litany of livestock, vegetables, and more since the late 1800s. When the Groves family sold the bulk of the land to the Holcomb's, they were excited about their existing cattle operation but even more in awe of the rich history of the land and the generations who tended it so lovingly.
We are honored to continue this tradition and offer you locally raised products from our pasture to your table.

Our farm-raised Angus Cattle spend the majority of their lives enjoying rolling pastures in southern Appalachia. We grain finish for premium flavor without adding antibiotics or hormones.

We've formed strategic partnerships with other farms to provide honey, pork, spices, artisan cheeses, and locally roasted coffee.

Here at Groves Farm, we raise fresh vegetables and have formed alliances to provide you with fruit and other gifts from the land. Available Soon!

In the future, we hope to bring you ice cream, fresh flowers right from the farm, more specialty foods, and gift items too!
(706) 781-9708
Thursday – Saturday 9 am – 6 pm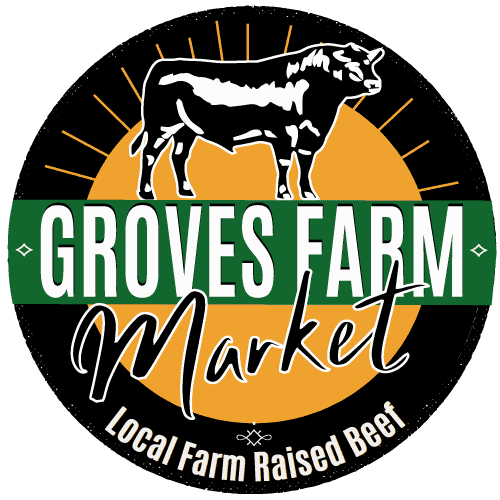 880 Swaims Road
Hayesville, NC 28904